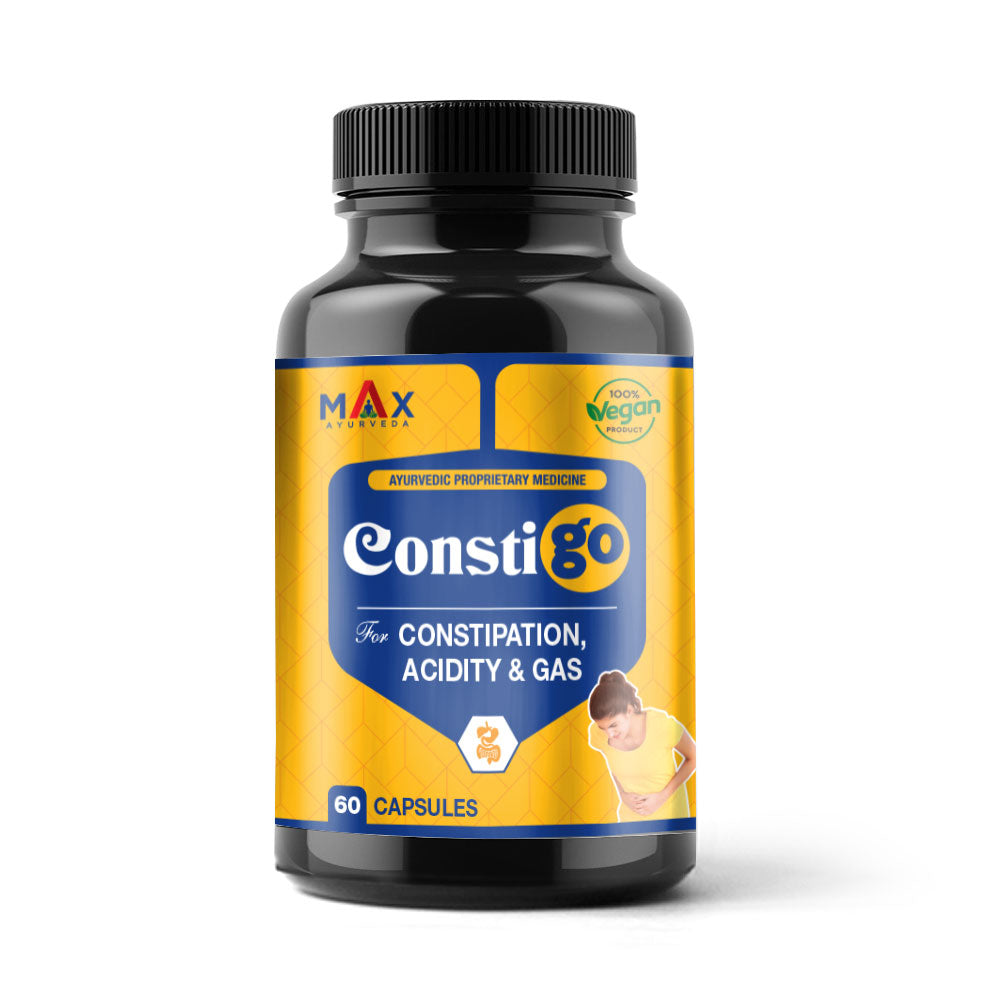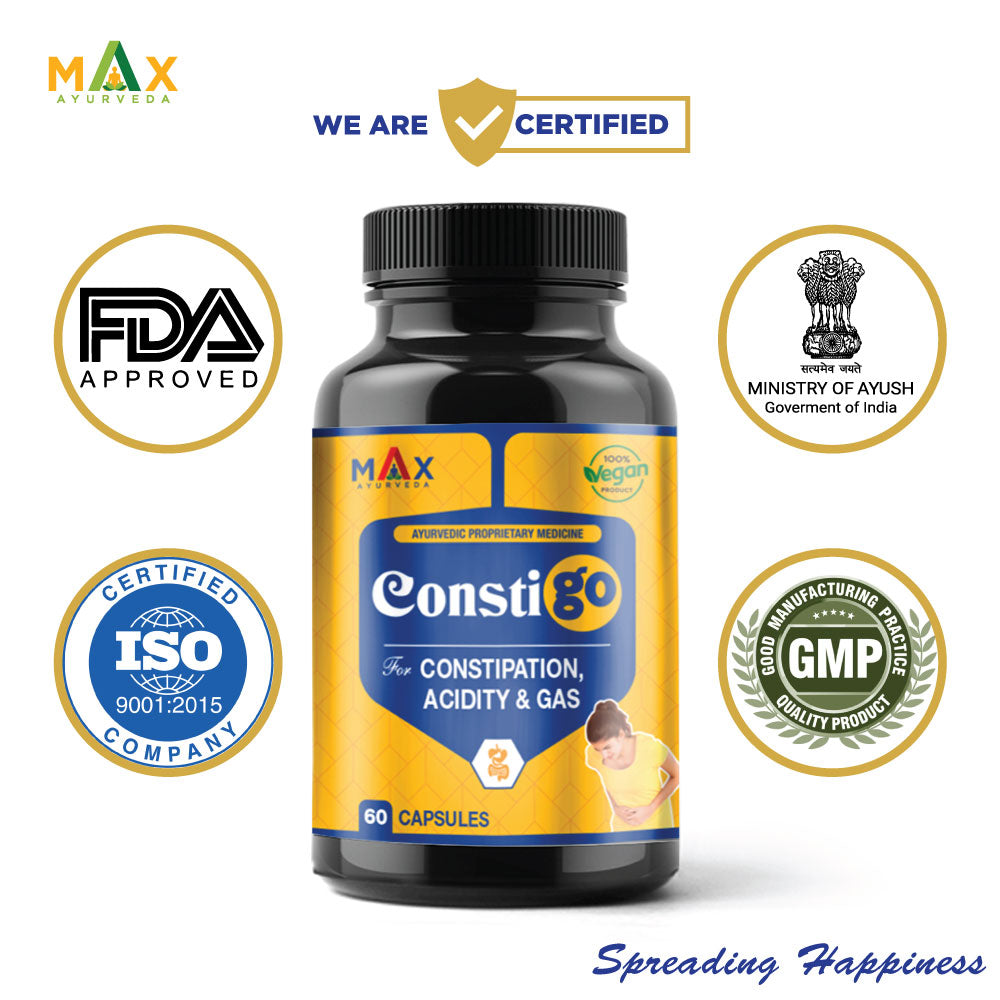 Consti Go - Ayurvedic Constipation or Kabaj Product
Size:
1 month course 60 caps
In stock
Consti Go capsules is an Ayurvedic formulation prepared using herbal and natural ingredients. This medicine has been designed to address problems of indigestion and constipation through the action of herbs like sonamukhi and himaj, which are known for their anti-inflammatory, laxative, and anthelmintic effects. Ingredients like sunth are known to strengthen digestion, lowering the risk of constipation, while others like sindhalun can help detoxify and cleanse the colon.
Regarded as one of the best natural supplements to support digestion and relieve constipation, Kabaj Capsules are the perfect alternative to OTC laxatives. As they are made from purely natural ingredients, this Ayurvedic medicine is free of side effects and does not pose any risk of dependence. The herbal ingredients in Kabaj are known to improve bowel movements, soften stools, regulate digestion, and improve absorption of nutrients, helping prevent and treat constipation. Regular intake of Kabaj can also protect against chronic constipation and associated risks like hemorrhoids or anal fissures.
Note: We recommend a consultation with an Ayurvedic physician before consumption of these products as each body & individual is unique. For a free consultation with our in-house physician please call us on  +91 82889-64305 or email us  on  support@maxayurveda.in 
Recommended Dosage :- 
Two pills at bedtime with water 
Ingredients used in Consti Go :- 
Kabaj Capsules, the best medicine for constipation comprises of the following herbs-
Sonamukhi
Also known as the Indian Senna, it acts as a great laxative and exhibits purgative qualities. It increases peristaltic movement of intestines, hence regulating bowel movements. Sonamuki contains certain plant compounds called glycosides which helps stimulates the nerves in the gut and speeds up bowel movements.
Nassotar
This herb is known to balance the Vata and Pitta Doshas. It acts as a laxative and offers quick relief from constipation.
Himaj
Also known as Bal Harad or Kali Harad, Himaj works as a stool softener ease the passage of faeces. It is also rich in vitamin C, selenium, potassium, manganese, iron and copper, thus offering various nutritional benefits.
Sindhalun
Also known as Sendha Namak or Mountain Salt, it prevents water from surrounding the tissues of the digestive system. Moreover, it helps soften the stool and promotes their easy passage.
Sunth
Essentially dried ginger, Sunth is known to be a powerful herb that helps in relieving chest and gastric pain. It also aids digestion and assists in weight management.
Recommended purchase
I feel better now and supports health and promotes regular bowel movements. Good product and the delivery was on time.
Good product
Gave me such a good relief. Reduces fatigue and tiredness.
Loved it!
Helped in reducing stress, and improved cholesterol levels
Pretty good
Product is good. The quantity of the product is okay