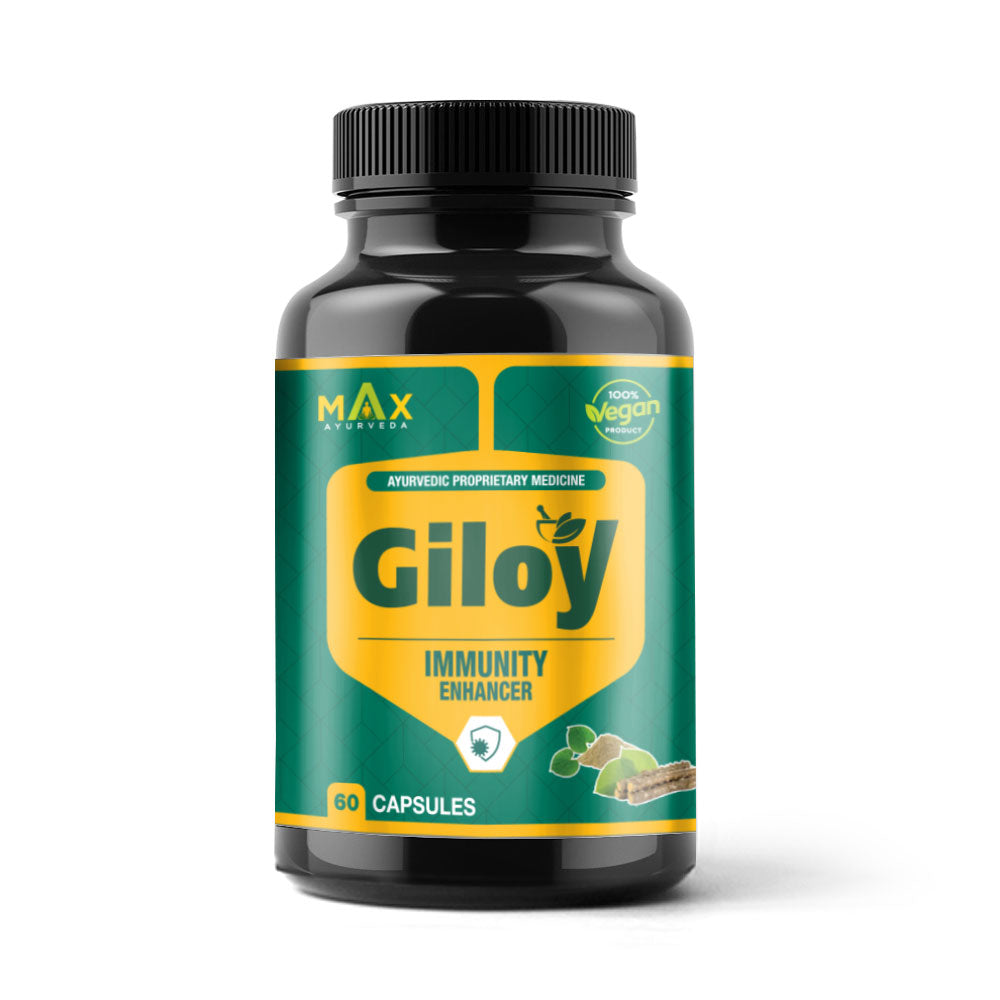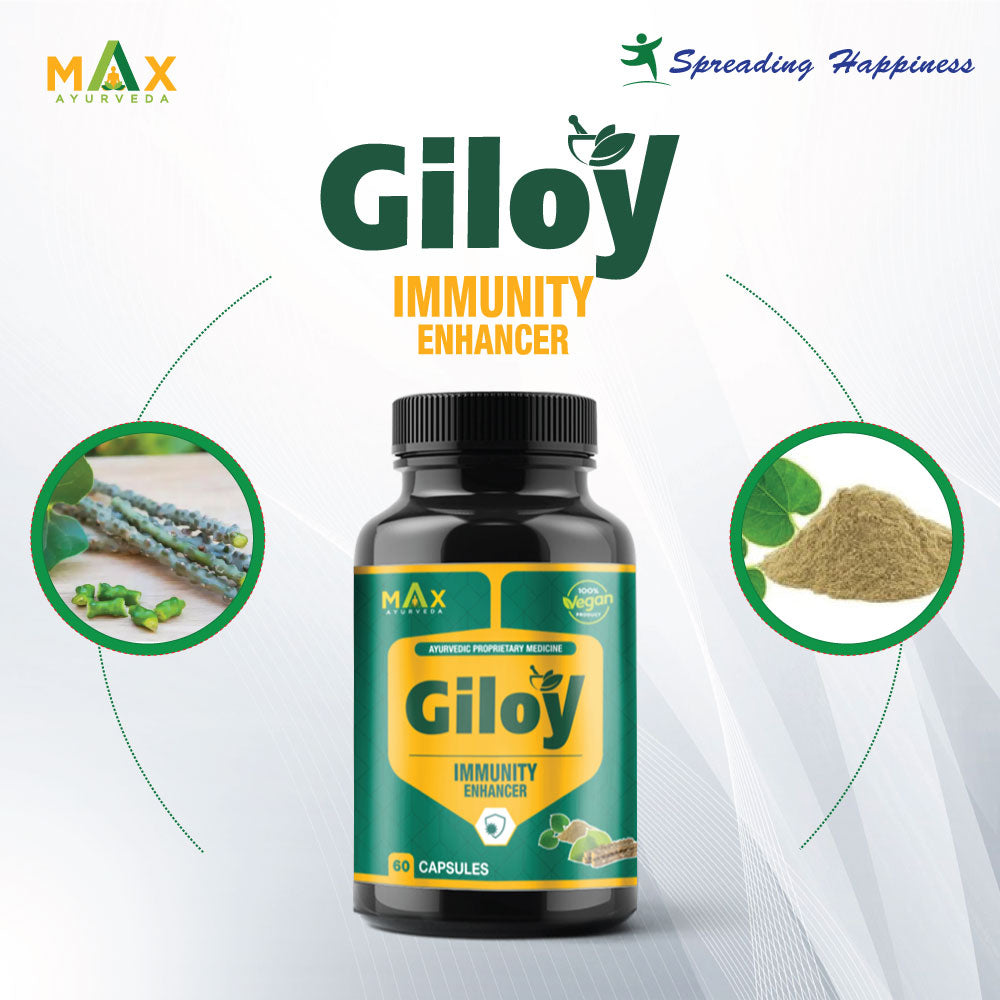 Giloy - Ayurvedic Immunity Enhancer Capsules
Size:
1 month course 60 caps
In stock
Giloy Capsule's herbal formulation is one of your natural defenses against the growing threat of viral infections. It contains traditional Ayurvedic herbs like amla, giloy, and neem, which can work together to support healthy immune function and increase immunity power. The polyherbal formulation is based on ancient Ayurvedic wisdom and modern clinical studies, working to both prevent and fight common viral infections, while also strengthening respiratory function.
The herbal ingredients in Giloy work through various therapeutic actions, including vitamin C levels, through immunomodulatory effects, anti-inflammatory effects, and antioxidant action. Giloy immunity Enhancer are made exclusively from natural ingredients. For best results, make sure to strictly follow dosage instructions. 
Your Benefits of Giloy :-
Boost immunity  
Protection from viral Infections 
Protection from corona virus 
Powerful antioxidant
Correct Metabolism
Strengthen the immune system
Enhance energy, power & stamina
Correct Metabolism
Nervine Tonic
Stress Buster
Antidepressant
Give strength to muscles & bones
Recommended for 3 - 6 month 
100 % herbal formula
No side effects
High-quality herbs extracts used
Approved by AYUSH deptt - Govt of India
GMP Certified
ISO 9001:2015 Certified
FSSAI Certified 
HACCP Certified 
Halal Certified 
FDA Approved 
Clinically tested Product 
Discreet Delivery
Free Doctor Consultation
Free Shipping 
Ingredients of Giloy :- 
Giloy - 500 mg 
Recommended Dosage   
2 capsules after 1-2 hour of dinner preferably with warm milk or water. 
For a normal healthy person, course is recommended for 3 months with 180 capsules for effective results.
Good product
Gave me such a good relief from my asthma and cough.
Highly recommended
Improved my cough. Do try it out guys.
Recommended purchase
I feel better now and supports health and promotes regular bowel movements. Good product and the delivery was on time.
good product
used it for 3 months to have better results and they were amazing
Terrific purchase
Gave me so much relief in my arthritis. Loved the product.